Custom Java development
At Aegis Softwares, we have been engaged in Java development for several years, across diverse engagements. Our Java developers in India are knowledgeable and their expertise spans:
OOPs and core Java, along with application development on MVC, web, client servers, SOA, and on the WOA architecture
Frameworks such as Swing, Struts, Spring, Hibernate, GWT, RichFaces, and Liferay
Ecommerce B2B portals, and customized enterprise applications on J2EE specifications
Application development using SDLC and agile methodologies for on-time solutions
Active directory configuration and implementation alongside development on reporting tools such as Jasper Report, Ammap API, and Fusion Charts
Web services like JAXB, Restful Web service, SOAP, Apache Axis 2, and WSDL
Application development on IBM-Rational Application Developer (RAD) and Websphere application server experience for enterprise applications
User interface development on SVG, Freemarker Template, JSP, JSTL, JSF, Primefaces, Ext-Js, Ext-Gwt, Vaadin, Ajax, JQuery, JavaScript, Wavemaker, among others
EJB component development for enterprise applications, and Jenkins + Bamboo for constant integration and deployment, and end-to-end release testing
Rich user interface creation on the back of JSP, JSTL, JSF, Prime faces, Ext-Js, Ext-Gwt, Vaadin, Ajax, JQuery, JavaScript, Wavemaker, etc.
Onsite and offsite services for software development and professional consulting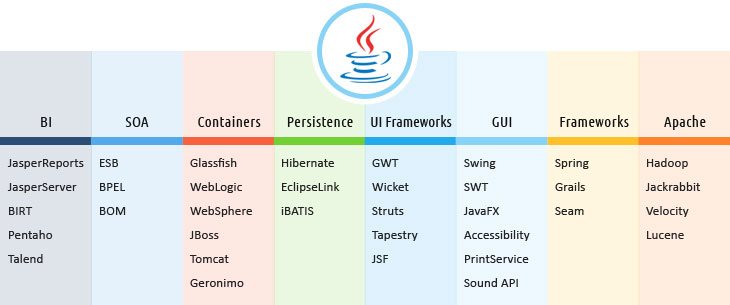 Modern Java solutions
We create scalable Java solutions that are cost-effective for enterprises of all sizes. Our Java developers in India are well-versed in:
Automatic testing of applications and source codes using frameworks such as JUnit, TestNG, REST Assured, among a host of others
Test support using EasyMock and PowerMock, along with Jenkins CI for continuous integration
Work on entire infrastructures on the back of Vagrant and Docker
IoT wearables based on microservices
The Aegis Java trump card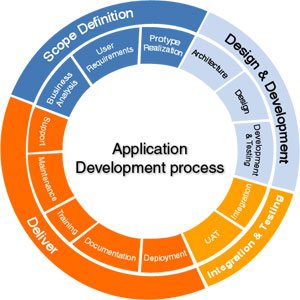 The Aegis advantage moves beyond traditional service offerings derived from application development service providers. When you engage with us, you benefit by getting:
Scalability, flexibility and most importantly, an extensible architecture
Our customers benefit from 24*7, 365 support across all time zones
An agile approach that ensures effective resource utilization and lightning fast turnaround times
Cost-effective customized java applications to meet functional and business goals
Support in upgrade, migration, and maintenance
Reduced risk, desired ROI
Aegis excellence through improved quality with state-of-the-art accelerators
Intellectual property and proven methodologies with industry-specific blueprints
Interested to know more about our Java developers in India?
Contact us at info@aegissoftwares.com, We will be glad to help.