Business Intelligence Solutions offer core insight of businesses to drive better results. BI solutions are used for analyzing, reporting and visualizing the data and help you in streamlining the present, future, and past data for developing smarter facility. In this article, Aegis team will discuss about Business Intelligence Solutions with BI developers and entire community across the world.
BI software solutions are known for their evidence-based decision making, which influence your facility and make you smarter. Power BI solutions services gives you deep insight about your clients, operations and economics. It eliminates all the guesswork and offers facts to carry out routine tasks and schedules.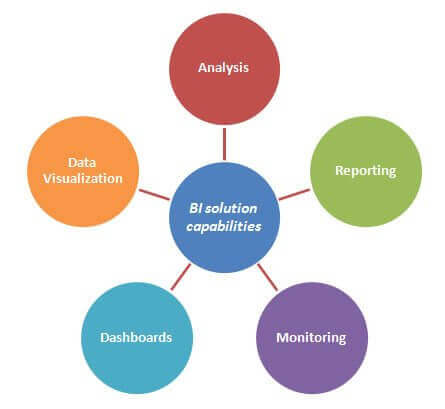 Your business health and operation outcomes will remain a question mark for you until you start using BI software tools in your facility. These solutions work and communicate in easy to understand business terms and save your employees' time. Business Intelligence Solutions help in improving profits, cost reduction, and make you firm and smarter to take precise decisions for business.
There is about 15% of staff in a company having access to business intelligence software at present; however the percentage would reach at 75% by next 6 years.
But what makes BI solutions important tool for organizations? Every business is incomplete without competitor. To grow and achieve objectives, presence of competitors work as a catalyst, which inclines you towards motivation and desire to be the best from all of them. Business intelligence solution offers in-depth reports and quality data to make you win in the race in terms of quality, service and cost. It helps you in making sound decisions for your business growth.
Having sound knowledge about the clients, offered services and business competitors will make the company answerable for various challenges. It also helps in solving every type of problem and enhances data to drive more sales and growth for business. And in this way, it makes your facility smarter to achieve desirable goals and objectives.
For further information, mail us at info@aegissoftwares.com