Gripping Technology
Explore Innovations
Company Profile
In a journey of 15 years, Aegis has grown as an organization and as an offshore consulting partner to many business developments. Teams of IT professionals backed with an infrastructure to support our services and solutions, we have come a long way to be known as pioneers in application development and management. Our database management, mobile solutions and business consulting are some of the areas where we have helped organizations all over the world to increase productivity while lowering operational costs.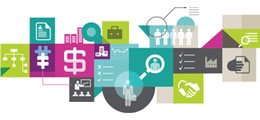 We have worked in multiple industries thus gaining immense exposure and experience. Some of the industries that we have worked with are:


Our Core Expertise
Over the years, we have developed and followed a process that best compliments our clients work objectives. Our 24 by 7 offshore support promises better ROI and lower TCO while complete focus on maintaining the security of information. We provide subject matter experts, thought leaders and infrastructure to transform an idea into tangible reality.

We believe that the foundation of any great enterprise emerges from an idea. An idea leads to the manifestation of developing, maintaining and managing an array of IT solutions. We assist you with our onsite and offsite services to produce innovative and logical IT solutions at every stage of growth in your organization. We have created applications that encompass different verticals such as:
Enterprise Architecture Solutions
Portal and Content Management
The first successful step in outsourcing your business requirements is to find a reliable and competent partner. When you are here, you have already reached the right place. We offer you turnkey solutions for products and services from scratch. We provide dedicated team of staff to back your project both in an onsite and offsite delivery model at competitive prices. Our software developers are proficient in designing and developing customized applications for desktop, web and mobiles. We work in all the traditional as well as latest technologies and provide 24 by 7 post deployment support and maintenance.
Values at Aegisisc
We can sell you our software development services and database development and management services at cost effective rates. However, what makes us unique are the value by which we adhere: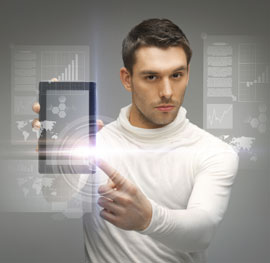 Honesty, Respect and Integrity
We work with passion commitment towards our work. Our clients can hire dedicated software developers on a fixed price basis with no hidden costs. We are flexible in our approach and work in a dynamic environment encouraging creative thinking thereby not limiting ourselves to rigid rules and procedures.

We offer complete accountability to our customers and keep them up to date with the progress of the project through timely and detailed reports.