About Aegis Softwares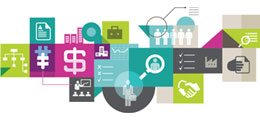 We are 15 years old and still dynamic in our progress towards becoming the best Outsourcing Company. Our experience in developing and deploying the most advanced solutions to our Offshore and Onshore clients renders us as a trusted partner for Technological innovations.
We have all it takes to build a pioneering Offshore Software Development company- experts minds working passionately towards accomplishing goals, up-to-date infrastructure with all the networking requirements, tools and suites required to build cutting-edge ahead-of-their-time solutions to solve some of the most intricate of challenges faced by businesses in all sectors and industries.
Our solutions help you work efficiently with higher productivity and a lower operational cost. We have been building technology-rich solutions in these areas, and are gearing up to add more to our creds:
Wireless and Mobility solutions
Software Development and Integration
Business process Automation
Telecom industry solutions
IT consulting services
Logistics solutions
Health Care and Life-sciences projects
Insurance solutions
Banking and Finance solutions
Our clients back us up when we talk about our success as an offshore software development and consulting enterprise.
Our Core Expertise Areas
We follow software development processes that make our clients a part of the system. We work through collaboration and therefore ensure no loopholes in our operational software development lifecycles.
By providing round-the-clock offshore consulting services, we ensure you a better ROI and lower TCO while maintaining the confidentiality of information. We can transform your idea into a successful product with the help of our proficient team and thought leaders who flex the nerves of their brains to bring out the best in your business solution.
We strategize for you the complete path of software development, and provide the best software development and consulting services. We drive by logic, and Innovation is at the core of our initiatives. Aegis Software leads from the front of your business software development and deployment.
We have successfully delivered applications with complete client satisfaction in the following verticals:
Application Development
Business Intelligence Solutions
Enterprise Architecture Solutions
Oracle Solutions
Open Source Solutions
Portal and Content Management systems
Mobility solutions
Java Solutions
IT Strategy and IT consulting services
We believe that the first step towards the successful delivery of a solution lies in the comprehensive understanding of its requirements. Our solution experts make sure that the required communication process is crystal clear. Our competitive pricing models make it easier for you to partner with us. We don't push you beyond your budget and deliver your solutions on time so that your business gets the required boost timely. Our post-deployment support and maintenance services ensure a smooth deployment process and result in 100% satisfaction.
Our core values
We deliver the most advanced software development and consulting services, but what makes us stand apart is our values.
Our integrity binds us to commit to righteousness. We have high morals and standards and don't cross that line ever. We are passionate and thrilled about solving your business' crucial glitches, and that is what drives us. No hidden costs, no haggling, and no undue benefits- we work with honesty and respect for our work. We remain accountable to you and make it a point to inform you continually throughout the development of the project of any changes, major or minor that we make, and any effect that it might have on the time and cost of the project.