Achieve business intelligence solutions through seamless integration promoting collaboration and productivity
Aegis Software's Microsoft Dynamics 365 services help companies to create innovative strategies with the best-in-class implementation techniques. With over 8 years of experience in working with Dynamics 365, our team has the expertise and the skillset to naturally integrate Microsoft Dynamics CRM into your everyday business operations. Our highly talented developers have helped many businesses to speed their digital transformation by developing Dynamics 365 Solutions which delivers top-of-the-line business solutions with a user-friendly approach.

Why Choose Microsoft Dynamics 365?
By unifying the CRM and ERP through Dynamics 365 managed services, you will be able to bring a holistic improvement to your overall business which will be visible in the employees' performance and the business outcomes
Promote Workplace Productivity and Collaboration
Your employees are continually multi-tasking and working towards many goals at once. With the help of the single-point access due to these Dynamics 365 integration services, you can now enable employees from different verticals to collaborate and work together on a single platform with access to productivity tools that hugely reduce the time spent.
Built-In Business Intelligence Applications
Relevant and structured data is the key to creating the roadmap for transformational business processes. By leveraging the advantages of big data, IoT and other data visualization tools, you can now come up with data-backed business solutions. Moreover, the access to structured data and its conclusions helps the employees to handle and manage data with better efficiency
Achieve Simplified Digital Transformation
With the fast-paced digitized world, it is imperative to digitize your entire business operations and reach effective decisions faster. Dynamics 365 solutions enable your organization to undergo immediate digital transformation and help your employees to adopt at ease to the reduced and efficient system of working.
Dynamics 365 - Smart Applications That Work Together Seamlessly
Through Dynamics 365, it is possible to bring all the business operations of Sales, Marketing, Finance, Customer Service, Field Operations, Project Automation, Talent and Customer Insights into a single cloud accessible to everyone. At Aegis, we are equipped to handle every challenge and provide quality business solutions through Dynamics 365 development.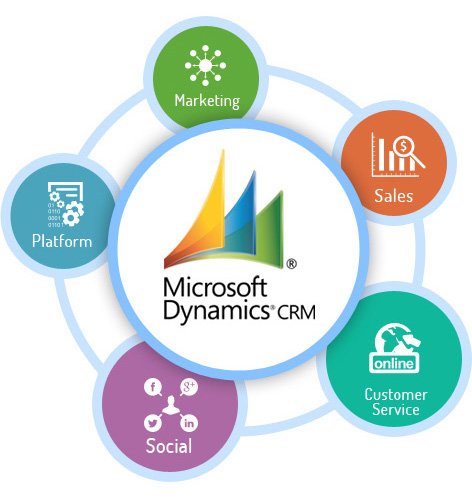 Dynamics 365 for Customer Service – Manage customers efficiently, improve interactions, answer queries and create personalized solutions.
Dynamics 365 for Marketing – Create targeted marketing campaigns based on your customer segmentation and pave the path for better revenue.
Dynamics 365 for Sales – Combine sales and marketing to automate sales in line to the needs of your customers and engage with customers on a higher level.
Dynamics 365 for Finance and Operations – Manage invoices, sales, payments through smart and automated software solutions.
Dynamics 365 for Field Service – Reduce operational costs, communicate faster and better keeping all employees in line with the updates.
Dynamics 365 for Project Service Automation – Improve productivity and ensure seamless deployment of the project with the automation features within the timeline and budget.
Dynamics 365 for Talent – Find the best suitable people for your organization based on their interests and skillsets and get them onboard.
Convert The Way You Do Business With Microsoft Dynamics 365
We have worked with small businesses and large corporations enabling them to get on the right track with Dynamics 365 Custom Development. From financial institutions and insurance companies to Non-Profit Organizations and healthcare services, we have a very dynamic base of working with various sectors. We have a very successful track record of helping businesses achieve business excellence with Microsoft Dynamics 365 CRM services.
Here are some of the key challenges that we have achieved in the past:
Single view dashboard with integrated data visualizations
Custom Payment Gateway integrations using HTML + JS based web resources.
CRM migration to Dynamics 365 online without loss of data
Upgrade Dynamics 365 services the latest version without any business disruptions
Integration with Web portal using ADOXIO and Dynamics 365 Portals.
Customized automation processes with various custom entities
Generate personalized workflow operations with integrated applications
Integration of Custom dynamics C# library with MVC Web/API applications separating Web and API applications with D365 as backend.