Aegis Magento development team based in India is sharing this post to make the Magento developers and worldwide community aware about the demand of Magento outsourcing services for E-commerce website development. In this post we will discuss how Magento CE authenticates its leading position.
Continuous alterations in E-commerce environment make us emphatically interested in latest researches and investigations. Besides an E-commerce part, Magento development is likewise include into worldwide competition, and different Magento development community individuals are interested to know recent consequences of the platform.
Magento CE, Prestashop, Shopify, Magento EE, VirtueMart, Zen Cart, OpenCart are the latest E-commerce development platforms in the market, out of them Magento CE is above all. Moreover, we did a survey by exploring numerous sites offered by Alexa. Automatically recognizing the websites platforms inside the list, we get rid of those sites that follow one of the platforms from our list (which holds top 20 platforms chosen by our experts). At that point we figure the aggregate amount of picked sites and their shares in the ensuing amount.
Magento outsourcing and development holds a leading position among Indian and international clients. Magento CE is generally trailed by Prestashop, which holds a second position. Magento EE left behind Zen Cart, VirtueMart, osCommerce and holds third rank.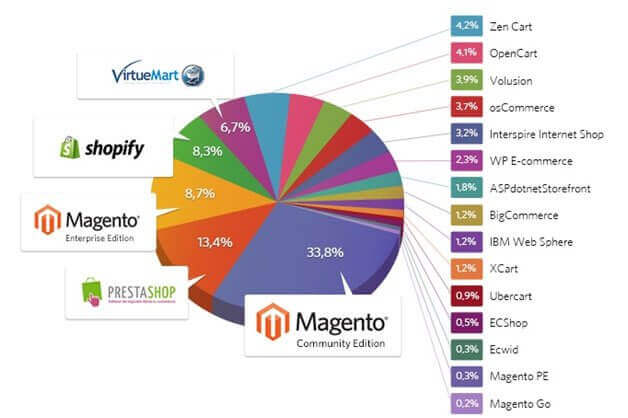 Magento development and outsourcing services are fascinating for clients across the world, the same as Prestashop. Shopify commands just in Australia and North America. VirtueMart is well-known in Eastern and Central Europe, while Zen Cart in China, Australia, and Northern America, It appears that Shopify takes it impart fundamentally from Zen Cart, however will influence different competitors in case of more expansion.
You are free to share your opinion related to this information with Aegis Software professionals. All the facts and figures used in this article are based on experts' research.
For further information, mail us at info@aegissoftwares.com
Read More: