Advanced Find is one of the most used features of the product since its inception. Users use it frequently to find records for a particular table based on a specific set of criteria, which is not that easy or intuitive through Quick Find, Categorized, or the more recent Relevance Search.
The good news now is Microsoft is now finally putting the focus on improving it by adding new features to it, and now it is termed as Modern Advanced Find by dynamics 365 developer. Currently, this feature can be enabled or disabled through Power Platform Admin Center.
Turning On Moder Advanced Find Option
Login to Power Platform Admin Center, select the environment and navigate to Settings >> Features
Scroll down to find the Advanced find options and toggle the switch on.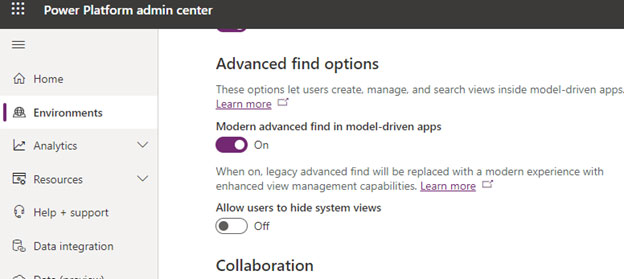 After you have enabled the Modern advanced find in the model-driven apps option, there are 2 ways of accessing it.
1) If Dataverse Search is enabled then, select the search box and select the option "Search for rows in a table using advanced filters" at the bottom.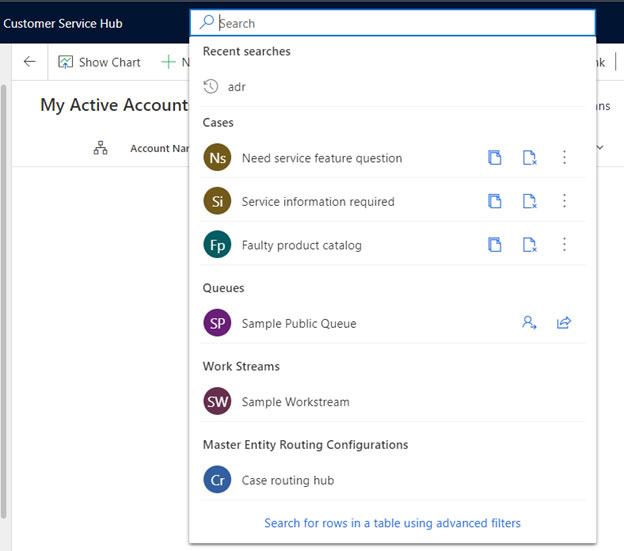 2) If Dataverse search is not enabled, then you use the same legacy option of clicking on the Advanced Find icon (funnel icon) on the command bar. (to the left of the settings gear icon)

Below is the classic Advanced Find interface, which opens in a new window, from where the user selects the table and specifies the query to find the records.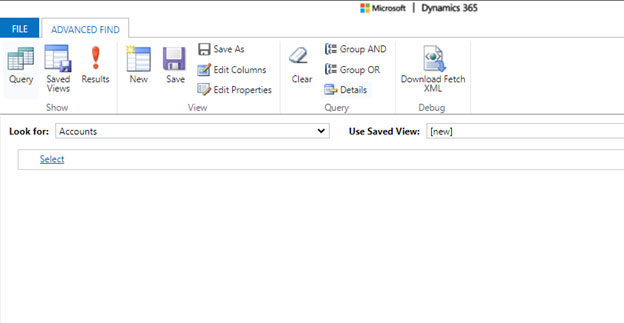 In the case of the Modern Advanced Find, instead of the new window, the side panel opens the options to select the table on the right side.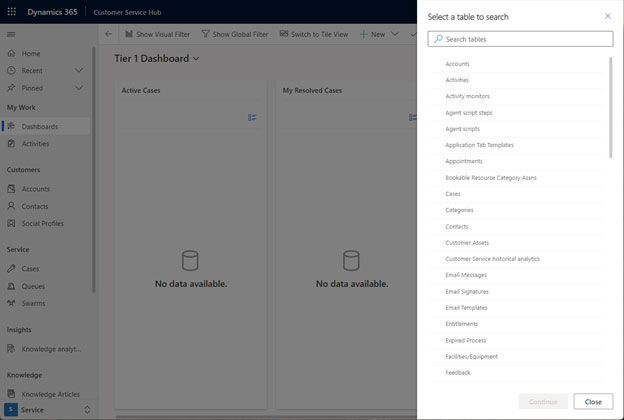 Here you can search for the table to perform the search on.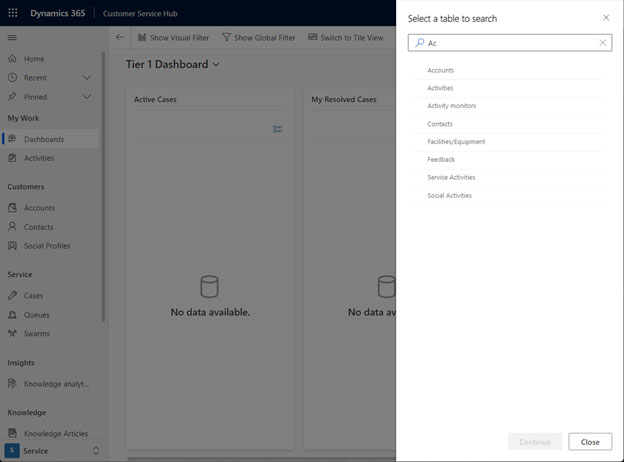 Choosing a particular table navigates you to the Edit filters dialog box, to define the filter criteria.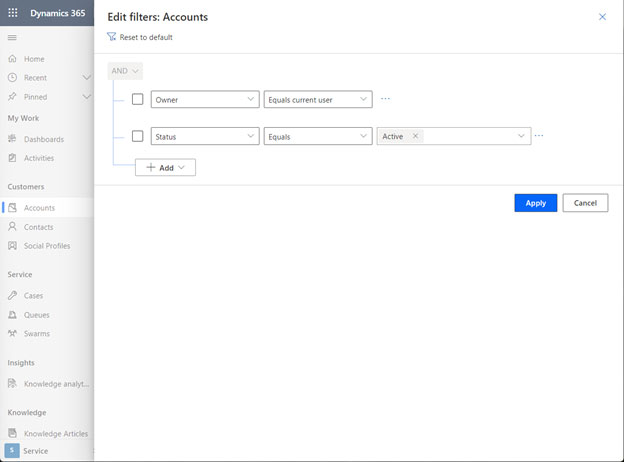 You can define additional filters on the fields of the selected table, define a group for filters and can also add filters from the related entity.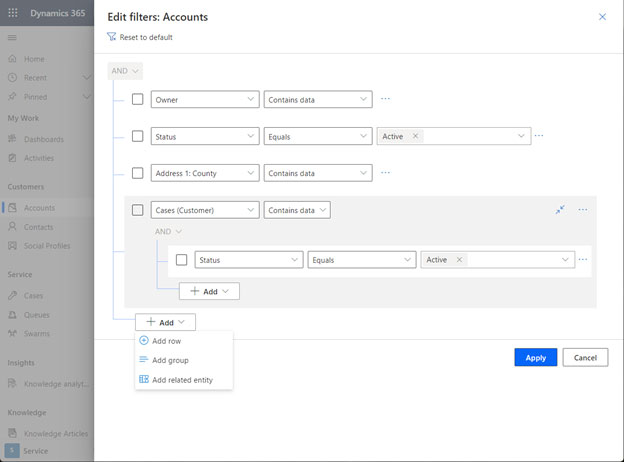 Clicking on Apply will open it as a new Personal view of the user. This is indicated by the asterisk (*) symbol next to the view name.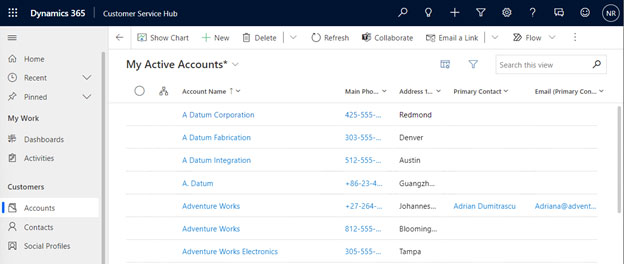 Clicking on the view selector gives you the option to save this as a new view (personal) as well as the option to Manage and share views at the bottom.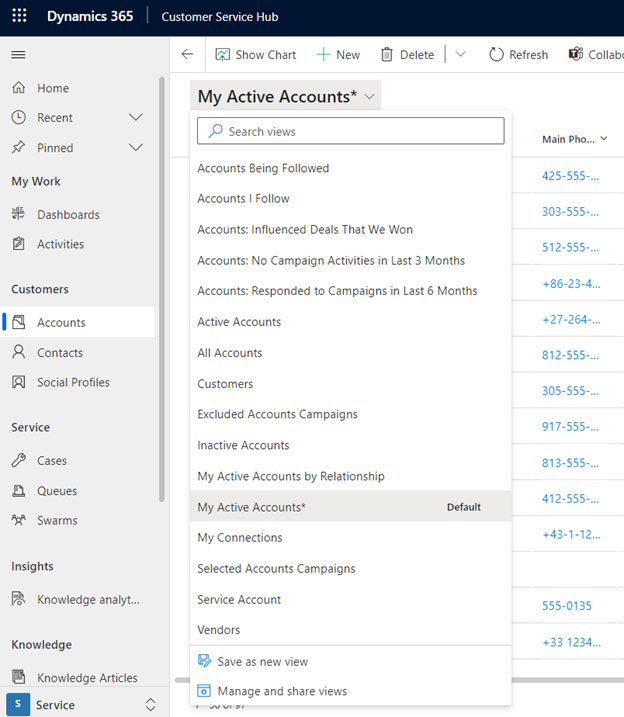 The Manage and share views give you the option to change the ordering of the views
Personal before system, A to Z
System before personal, A to Z
A to Z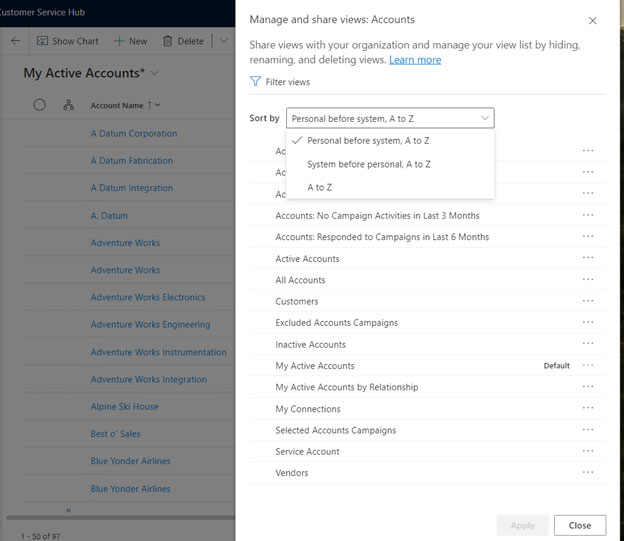 Specify a particular view as default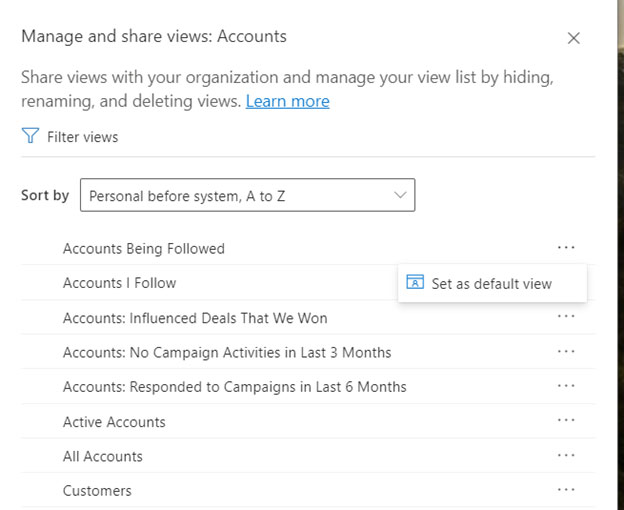 And in the case of Personal View, you can perform additional actions like
Hide, Set as default view, Share, Edit info, Assign, Delete, Deactivate.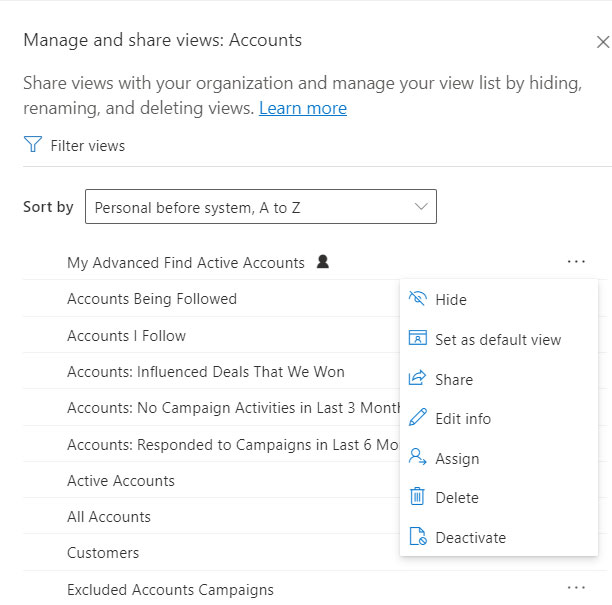 Thus we saw how Modern Advanced Find offers new capabilities as compared to the legacy experience, empowering the CRM users. With the Modern Advanced Find now Microsoft is moving closer to a fully modern experience by replacing the legacy features with their more powerful and feature-rich modern counterparts.
Read More: