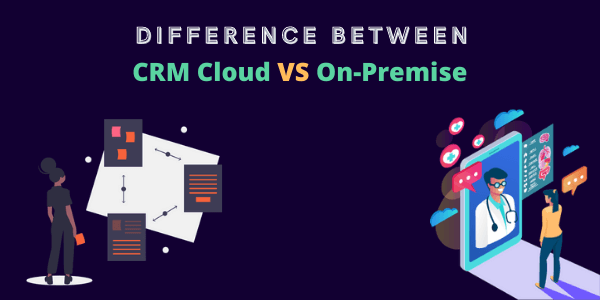 Microsoft Dynamics CRM Cloud Vs On-Premise – What are the Differences
There are many differences between the online and on premise versions of Microsoft's Dynamics CRM or Dynamics 365 Customer Engagement services product as we know them now. Here in this article, we will list down and highlight the key points which will help the organization in making the appropriate choice as per the need.
With most organizations nowadays adopting the cloud-first approach for all their solutions, the same is evident with the product companies like Microsoft, which is now focusing more on the online version of the CRM. The Online version of the product apart from regular enhancements, receives 2 major updates every year termed wave 1 around April and wave 2 around October. Contrary, there are no such regular updates or enhancements published for the on premise version of the product, because of which now the gap between both the version has increased considerably.
Microsoft Dynamics CRM Online or Dynamics 365 managed services is part of Microsoft's SaaS – software as a service offering. The customer needs to buy licenses / pay monthly subscription fees depending on the users and services they plan to consume. This makes CRM an operating expense, opposite to capital expenditure in the case of On-premise, where you would be owning the product and the infrastructure. If you already have a huge investment and have already existing infrastructure that you want to leverage, CRM On-Premise can be considered. But if there is no IT department, or you are not planning to set it up for your organization, then CRM Online is a better choice, where Microsoft will be responsible for maintaining the application, the supporting hardware, and well manage the backup and upgrade as required.
Now let us look at some of the benefits of CRM Online, the one that comes first into mind is how easy it is to set up the organization in just a few clicks, we can spin up a CRM Instance in a matter of a few minutes/hours. Here you can start with the 30-day trial first of the product and then buying the required subscription and additional instances and services.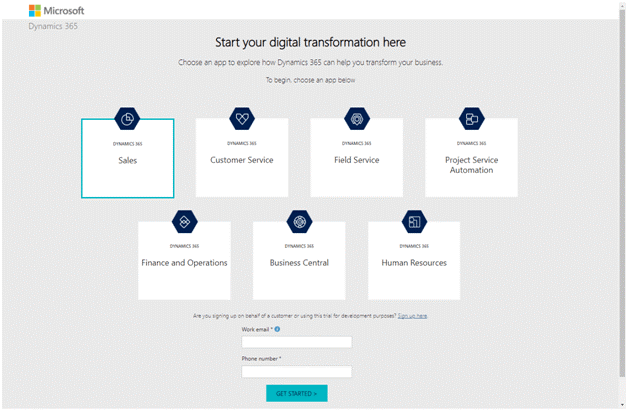 New features are available to try as soon as they are available which the organization can in the sandbox environments before the mandatory update. The important point to understand is that some features will only be available in the online version of the product and is not planned for the on premise version.
E.g. Dynamics 365 Portals, Field Service, Project Service Automation, Human resources, etc. are some applications that are only available online.
Also, CRM Online or Dynamics 365 managed services Apps is part of Microsoft's Power Platform.
https://powerplatform.microsoft.com/en-us/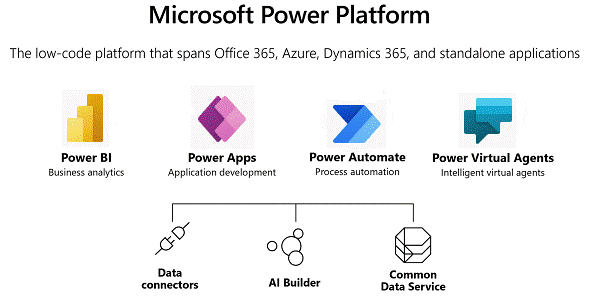 Within Power Platform, you can leverage Power BI, which is a business analytics tool that allows you to easily connect to data sources, create visuals, reports, and dashboards for analyzing and decision making. Power Apps is a low code application development platform to build mobile-friendly applications quickly and easily for marketing technique with dynamics 365 and by business users. Power Automate allows you to create automated workflows between different cloud services / 3rd part applications as well as on premise applications, to automate repetitive tasks and be more productive. Power Virtual agents can be thought of again as a platform that allows the creation of powerful chatbots in no time, without writing any code.
However, there are still few points where On-Premise wins over Online, one is you have access to the SQL Database, so you can build SSRS reports that target the filtered view, instead of Fetch XML for Online, which can be severely restrictive. Also, you have complete control over the environment and can decide when to upgrade to the newer version of the product unlike online where all the updates are mandatory.
Considering all the above points it is easy to see the CRM Online or Cloud is where the organizations are moving to and adopting, and this is where now any organizations starting with Microsoft Dynamics CRM should focus on.