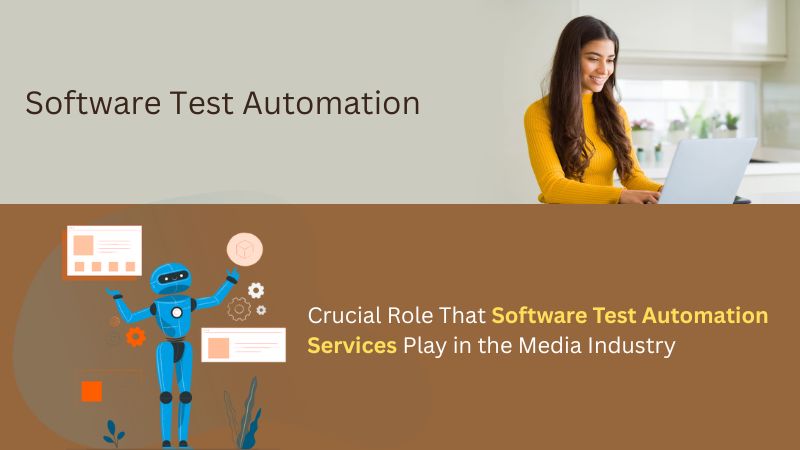 Lockdowns, digital transformation, significant migration to the online environment, shifting trends and the changing demands of end users... Because of all of this, businesses in the media and entertainment sector are being forced to rethink their business models and adopt innovative ways of software development in order to maintain their position at the forefront of their industry's competitiveness.
People who are restricted to participating in a variety of outdoor amusement activities go to the Internet for more possibilities. In tandem with the emergence of apps for the performance of day-to-day chores, a comprehensive variety of media and entertainment solutions that are adapted to current needs has also evolved. It is important to note that media businesses are experiencing significant cost increases in the delivery of their services. This is because Over-The-Top (OTT) gamers and other overhead expenditures are becoming more competitive. However, these problems may be overcome by locating the value that is currently being wasted across firms, capitalizing on it, and then reinvesting the proceeds in order to drive new development possibilities.
How Software Test Automation Services be beneficial to the media industry?
The ever-evolving behaviors of consumers are increasingly driving innovation in the media sector. It involves increased expectations among younger generations, such as the need for immediate access to high-quality material in real-time, at any time and from any location. Additionally, the media sector is confronted with a wide variety of different sorts of issues, such as the following:
Customers are getting more knowledgeable and able to recognize marketing initiatives that are disguised as journalistic material.
Consumers are becoming more conscious that information about them is being sold to other parties for financial gain. In point of fact, customers are moving away from media players who have convoluted privacy rules and toward those that give improved data privacy and transparency.
Implementing a comprehensive QA process for an increasing number of customers
Many businesses are under the impression that an application does not need to undergo sufficient testing before it can be put into production if it does not concern the user's health or finances. The media and entertainment industry is one of the most complicated ones, despite the fact that it is not responsible for people's lives and does not adhere to certain standards in the same way as the eHealth and BFSI businesses do. It supports dozens of different forms of content and a wide variety of devices, all of which are available within an intensely competitive market.
1. Examination of functionality
An operation that is faultless and exact is essential to the success of any application, regardless of the business. One is able to spot problems in a timely manner and check that newly produced features have not been impacted by innovative functionality if a whole scope of testing is carried out (from smoke testing to exploratory testing).
2. Testing for usability and the GUI
End users should also have input about the design of the interface and how user-friendly it is. The findings of usability testing provide full insight into how clients perceive your apps and knowledge of the path they wish to take when using the goods.
3. Shift-left testing
In a world that operates using Agile, this is one of the most advanced tactics. By adopting Software Test Automation Services from the very beginning of a project, businesses are able to prevent the costly post-hoc defect correction that is required and offer a solid platform for comprehensive testing. In addition, organizations should be able to improve their speed while keeping the quality of their software good despite the enormous workloads and frequent releases they face.
4. Automated testing
It contributes to the reduction of QA expenses and the acceleration of time to market, in addition to the simplification of testing operations and the freeing up of manual QA engineers.
5. Mobile testing
Mobile testing that takes into account different operating systems and web browsers should be implemented since there is a growing trend toward the usage of portable electronic devices. By using actual hardware, you can eliminate the possibility of bugs appearing on the mobile devices of your clients.
Conclusion
The media sector is in the midst of a transition as a result of the proliferation of new technologies, the intensifying rivalry, and the shifting tastes of customers. Additionally, in order to guarantee the content's quality and safety while it is being distributed across a variety of channels, media firms may make use of Software Test Automation Services.